Platform Integration & Co-branding
Platform Integration & Co-branding
Leverage our co-branded or white-labeled app featuring patented, non-contact, ResMed sonar technology to accurately measure sleep.
Platform performance key metrics:
160 million hours tracked and growing.
Over 65% user retention after 30 days.
62% of users improved sleep within 90 days.
6X increase in lead generation to sleep products and services outside the app.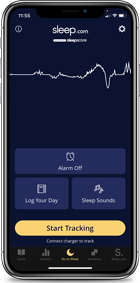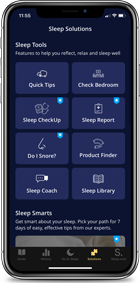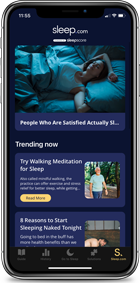 Corporate Sleep Improvement Programs
Corporate Sleep Improvement Programs
Offering a personalized and adaptive sleep wellness program for lasting employee health. SleepScore's program aims to deliver a positive ROI through higher employee productivity, reduced turnover, burnout, stress, and absenteeism following sleep improvement.
Here's what we offer:
Personalized and adaptive insights from day one to progressively build routines and habits for healthier sleep.
Educational and inspiring content and themes communicated across multiple touchpoint.
Features to enable lasting improvement.
+18hrs
of extra sleep per month
+56%
of participants show sleep improvement.
48%
increase in physical activity
R&D Innovation
R&D Innovation
Our innovation services team brings a full range of tools to companies developing new sleep products, including sleep expert consultancy, generating product specifications, and supporting effectiveness testing during product development.
Here's what we offer:
Generation of Product Specifications.
Effectiveness Testing Services.
Sleep Expert Consultancy. Content
Content
Working side-by-side to customize content to your customer segments, we can help you shape engaging stories in your brand's voice that elevates your sleep content quality. Our wide array of content types supports blog, social channels, CRM marketing, and other placements to attract new customers and engage existing ones.
Here's what we offer:
Customized monthly content packages.
User polls & surveys.
Long & short form articles, infographics & videos.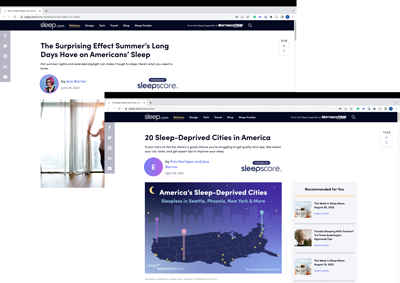 Data Services
Data Services
Harnessing over 160 million hours of accurate and contextual sleep data through our family of apps, SleepScore's unique data set can deliver powerful insights that fuel the development of breakthrough sleep products and services.
Here's what we offer:
Access to aggregated results from our database to gain insights and support strategic decisions.
Analysis of data to test hypotheses and assumptions to inform business roadmaps.
Collecting survey data to get more information and feedback on products. Sleep Sleep Solutions Demographic, Environment & Lifestyle Sleep Related Issues
Validation & Certification
Validation & Certification
SleepScore scientifically tests sleep improvement products and services through in-home studies using patented non-contact sleep tracking technology, resulting in evidence-backed product claims that help your product stand out.
Here's what we offer:
Validation of Product Claims.
Licensing of SleepScore Validated Seal.
Publication of Study and/or Press Release.
Featured Product on shop.sleepscore.com.
Inclusion in SleepScore retail partnerships.
Current Validation Partners
Proven Products
Proven Products
SleepScore Labs caters to retailers who have a shared interest in improving sleep quality for their customers at scale. We connect a broad range of science-backed sleep products and develop a custom sleep product assortment for specific customer needs at the retail level.
Here's what we offer:
Collaborate on an assortment based on the specialty customers' needs.
Support online category development with a narrative around the benefits of sleep.
Provide ongoing support to the team with social media content, influencer marketing and thought leadership.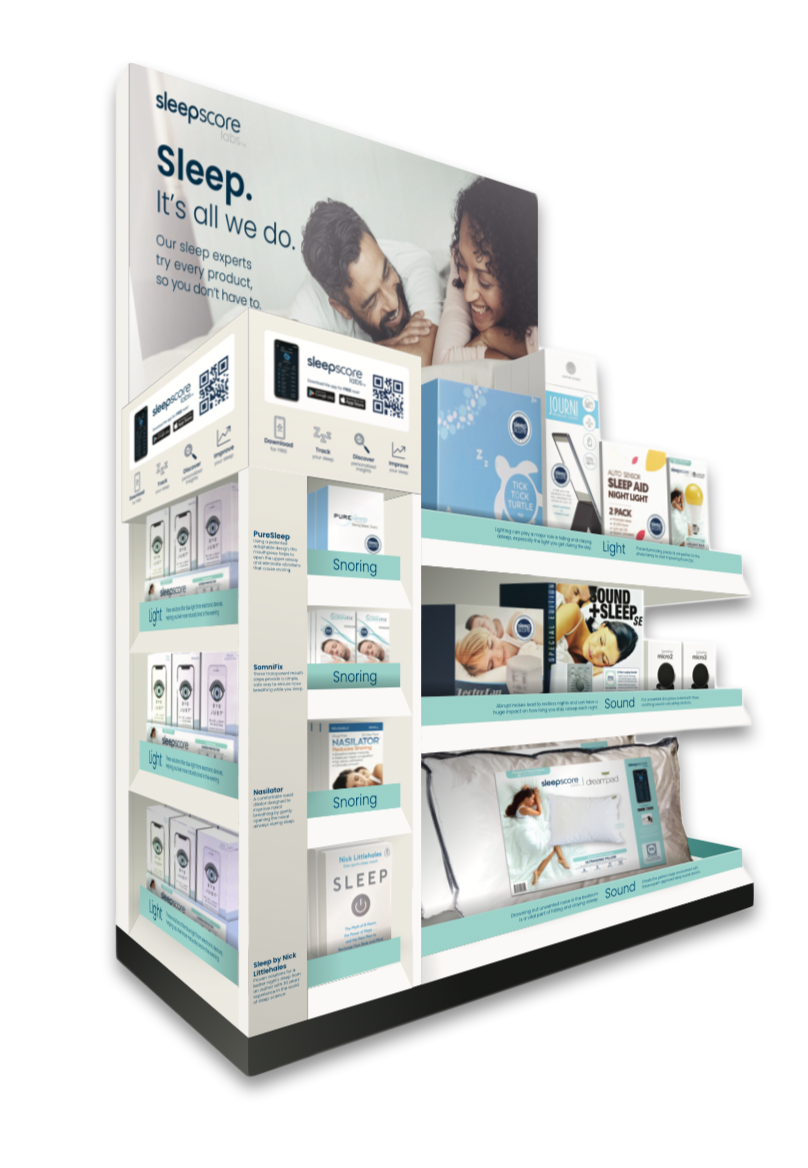 Trusted by top health and wellness organizations "This eye-opening study from SleepScore Labs showcases the impact of blue light on our sleeping habits and how beneficial using an EyeJust screen protector is to a restful night of sleep."
-Gigi Mortimer, Founder and CEO, EyeJust
"With SleepScore's unique ability to accurately measure the impact of specific products on sleep, IFF felt confident that this new strategic partnership would help identify scent solutions designed to promote better sleep. These solutions will be backed by big data, based both on IFF's Consumer and Sensory Science knowledge, as well as SleepScore's world-class analytical capabilities."
- Nicolas Mirzayantz, IFF Divisional CEO, Scent
"We have leveraged the conclusions to underpin several marketing campaigns around the sleep benefit. We continue to use these assets in our marketing efforts today. It creates a unique lane for our air purifier products that competitors cannot match."
- Warburg Lee, CEO and Founder, Alen
SleepScore™ technology featured in